The secret to making the best tasting Thanksgiving turkey stuffing is to make it moist and fluffy. Adding more liquid is NOT a solution as it makes turkey stuffing taste watery. Instead, try adding onions and mushrooms. These two vegetables will contribute a lot of moisture. Besides, they add a ton of flavor.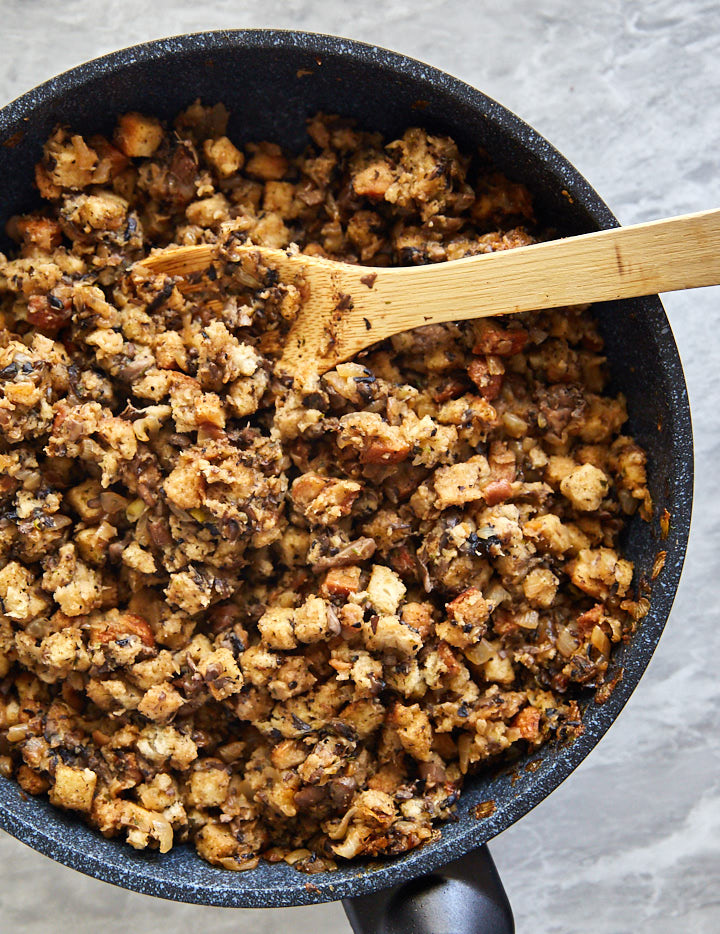 Enjoy!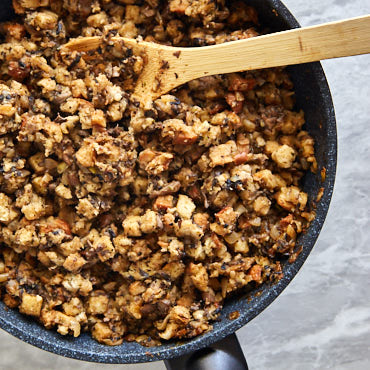 Turkey Stuffing
Ingredients
1

package

1/2 lb seasoned turkey stuffing mix (use your favorite brand)

2

large yellow onions

finely chopped

1/2

lb

cremini mushrooms

shredded

2

cups

chicken or vegetable broth

3

Tbsp

butter
Instructions
In a large saute pan, melt 1 tablespoon of butter over high heat, add the mushrooms and saute, frequently stirring until all the liquid has evaporated and the mushrooms started to caramelize. Lower the heat to medium, season with a pinch of salt and pepper, and continue sauteing for another 1-2 minutes. Remove from heat, transfer the mushrooms to a bowl and set aside.

In the same pan, melt another tablespoon of butter over high heat. Add the onions and saute, frequently stirring, about 7 minutes, until they've softened up, adding another tablespoon of butter in the process (about 3-4 minutes into sauteing when you see that the bottom of the pan is getting dry). Lower the heat to medium, season with a pinch of salt and pepper and continue sauteing until the onions are golden brown, about 3-4 minutes.

Add the mushrooms back into the pan and stir the mixture really well. Add the seasoned dry turkey stuffing from the package and mix it with the sautéed vegetables.

Little by little, start adding the broth into the pan while constantly stirring. Stop at about 1 cup of broth and stir the stuffing really well to evaluate the consistency. The stuffing needs to be free of dry, crunchy bread cubes and start to be a little sticky. It should not taste watery. Add more broth if necessary, to achieve the desired consistency. Once that consistency is achieved, check the turkey stuffing for salt and pepper and adjust as needed. Mix the stuffing really well again, cover and cook over medium heat for another 2 minutes. Remove from heat, mix well, cover so it does not dry out and set aside until ready to use.
Turkey Stuffing Recipe in Pictures
Caramelize onions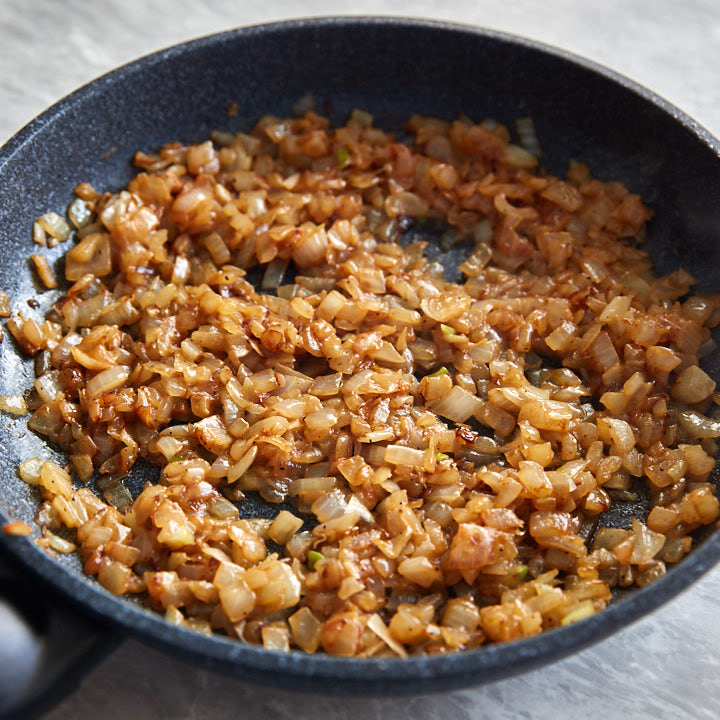 Caramelize mushrooms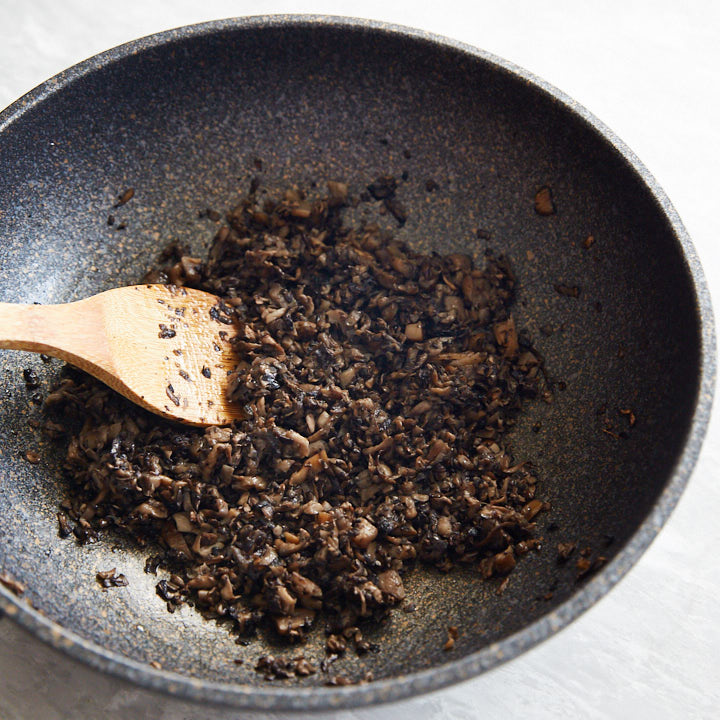 Mix onions and mushrooms together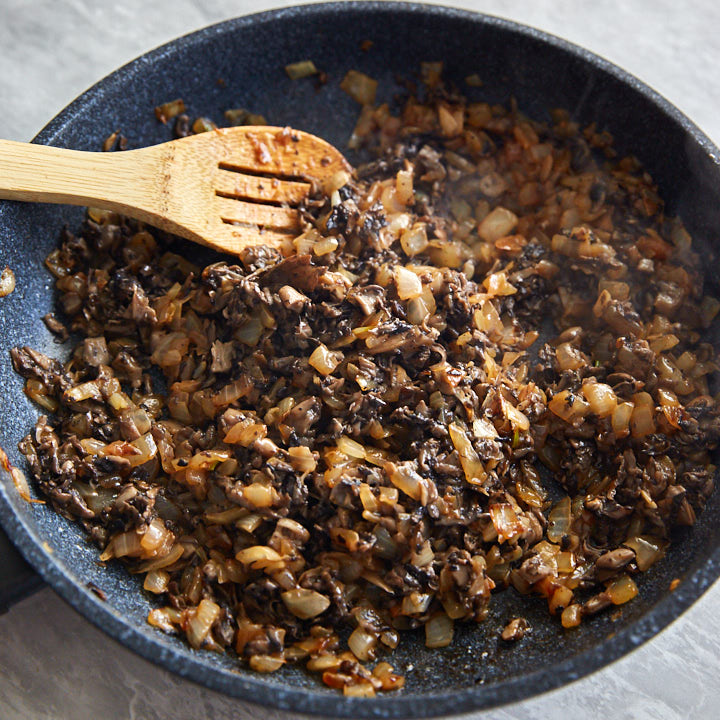 Get a box of your favorite seasoned turkey stuffing (nothing more than dry, seasoned bread cubes)
Add the seasoned turkey bread cubes to mushrooms and onions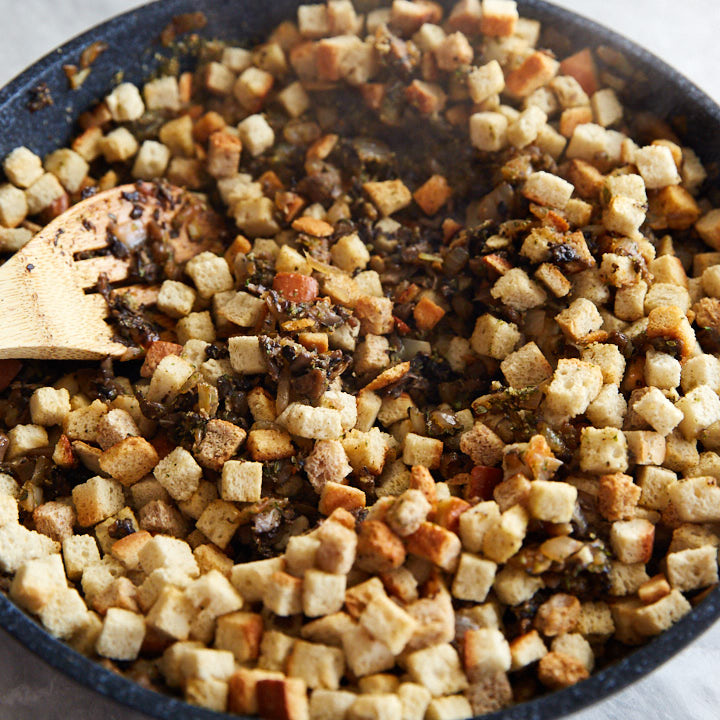 Add chicken or vegetable broth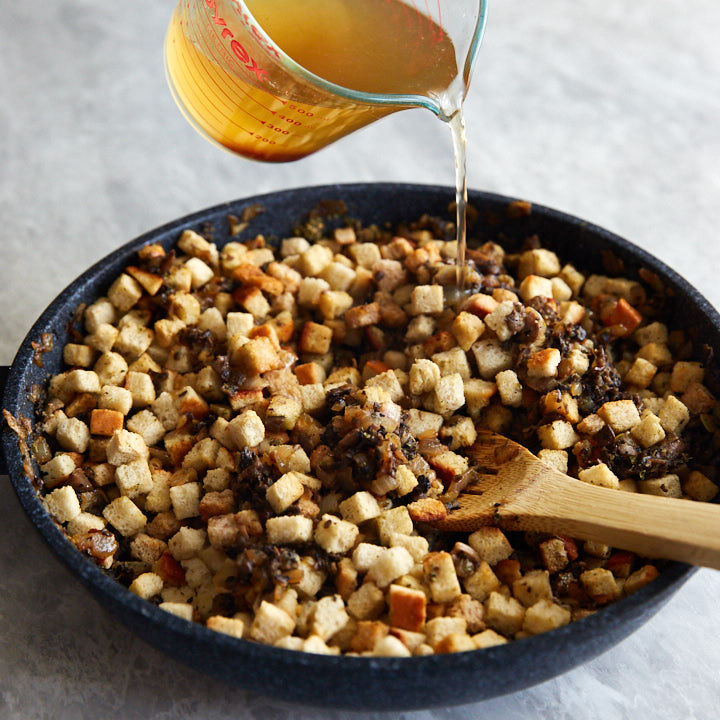 Mix, adjust for salt and pepper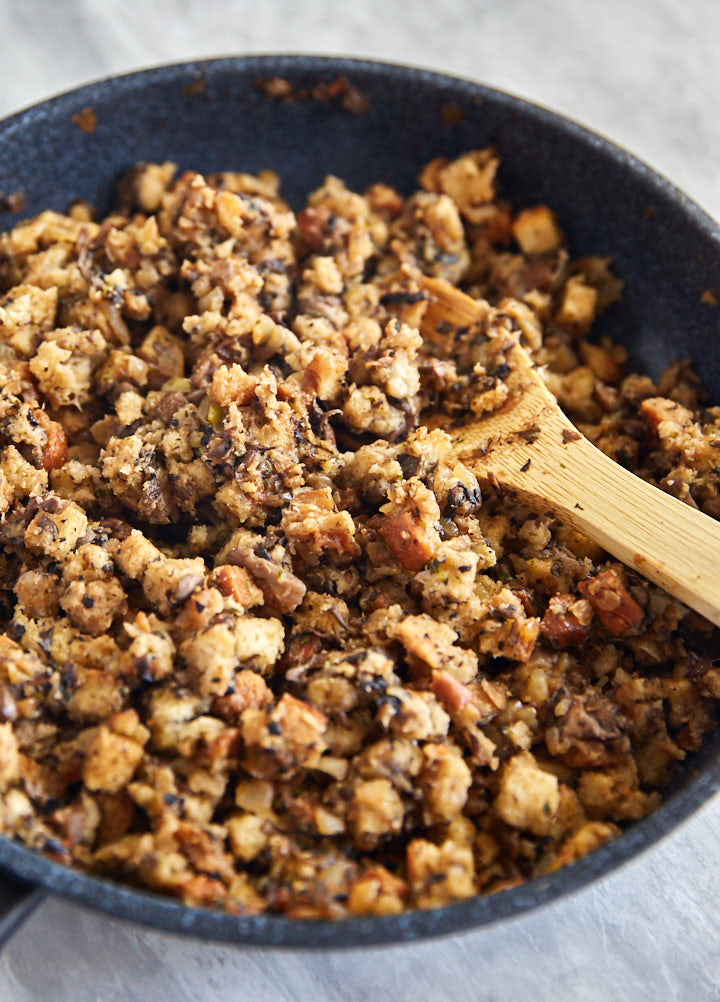 © 2018 i Food Blogger. All rights reserved. All images and content on this website are copyright protected. Please do not use my images, as is or modified, without an explicit permission. If you wish to republish this recipe or post content, please rewrite it in your own unique words and link back to this post, or to ifoodblogger.com. Thank you!