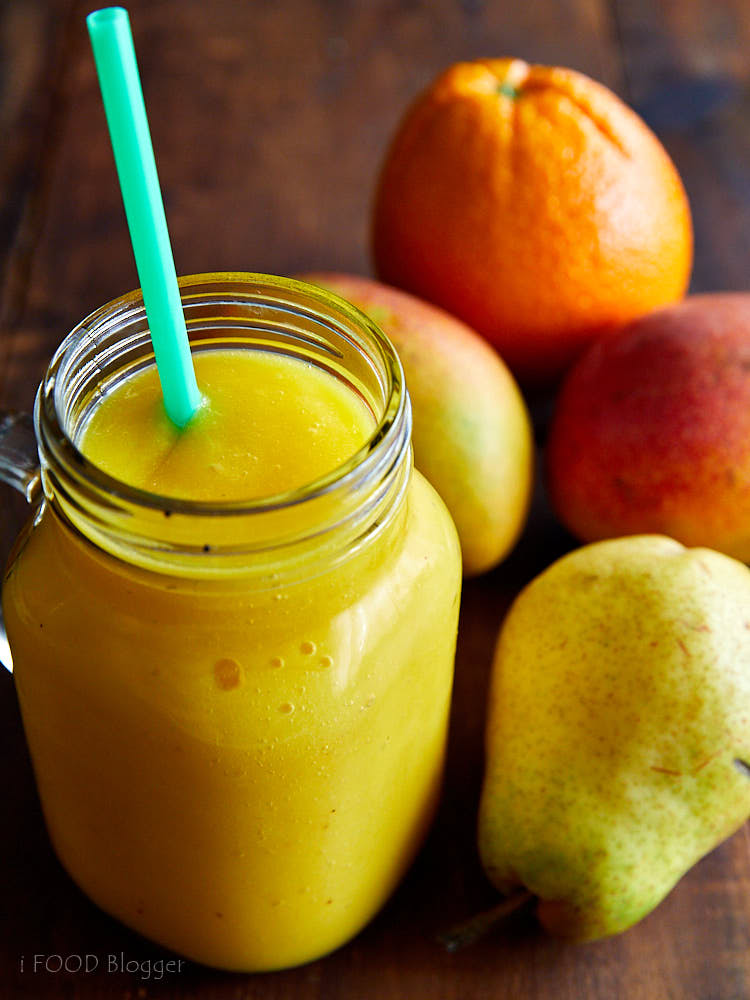 You can work on making a great smoothie recipe all you want but there is no guarantee that it will be great. But sometimes a great recipe is born by pure chance, and you know it's great as soon as you taste the product. We've been buying these South African Bartlett pears from a local fruit and vegetable market lately, and they are nothing short of spectacular: juicy, perfectly ripe and very flavorful. They actually taste like real pears if you remember those from many years ago.
This morning I thought it would be great to incorporate these pears into a smoothie. Without thinking too much about it, I peeled a couple of mangoes and a juicy navel orange, then blended them with a Bartlett pear and two cups of ice. The smoothie turned out to be so delicious that we made a second batch shortly after. This smoothie recipe is definitely going on my list of best recipes.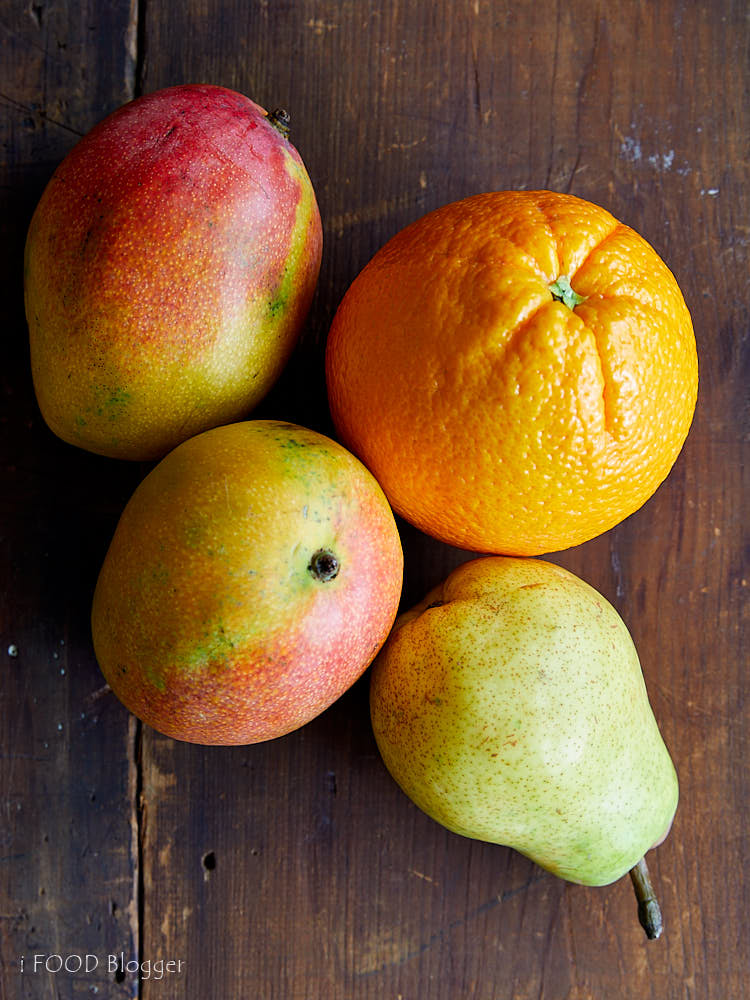 The canary color of this smoothie was an eye candy – so appetizing and so delicious. If you are looking for a great example of a 'delicious' color, this one is it. Just look it, it's mouth-watering.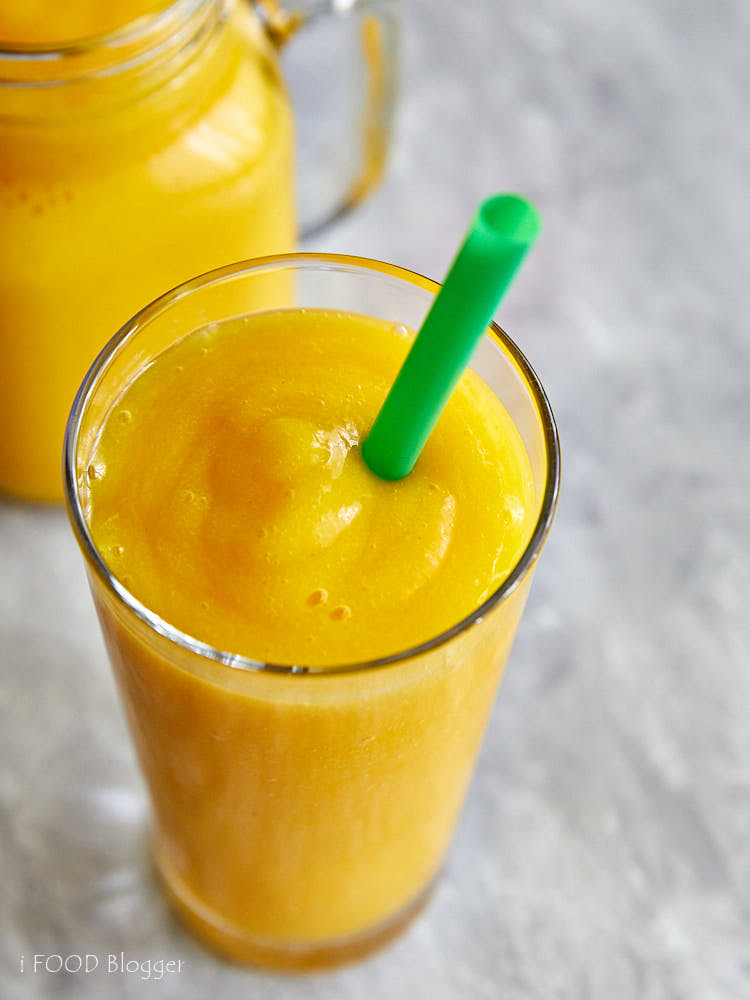 The consistency of this smoothie was velvety-smooth and full-bodied. I think mangoes played a big part in this, but using a very powerful blender is important too – they can liquefy just about any fruit without adding juice or water, and that contributes to a smooth and almost jammy consistency.
Looking for more great smoothie recipes? Check these out: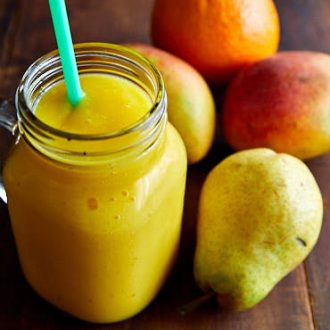 Ingredients
1

navel orange

(peeled and segmented)

1

Bartlett pear

(cored and cut into 4 pieces)

2

ripe mangoes

(peeled and pit removed, cut into pieces)

2

cups

ice
Instructions
Place all of the ingredients into the blender jar and blend on the highest speed for 40 seconds. Serve immediately.
Notes
You have many choices when it comes to mango, and I suggest that you pick the ones that you like the most. My favorite ones for this recipe are Haden, Tommy Atkins or Kent.
Nutrition
Calories:
94
kcal
|
Carbohydrates:
23
g
|
Protein:
1
g
|
Fat:
0
g
|
Saturated Fat:
0
g
|
Cholesterol:
0
mg
|
Sodium:
1
mg
|
Potassium:
241
mg
|
Fiber:
3
g
|
Sugar:
18
g
|
Vitamin A:
19.6
%
|
Vitamin C:
63.8
%
|
Calcium:
2.8
%
|
Iron:
1.5
%
© 2018 i Food Blogger. All rights reserved. All images and content on this website are copyright protected. Please do not use my images, as is or modified, without an explicit permission. If you wish to republish this recipe or post content, please rewrite it in your own unique words and link back to this post, or to ifoodblogger.com. Thank you!