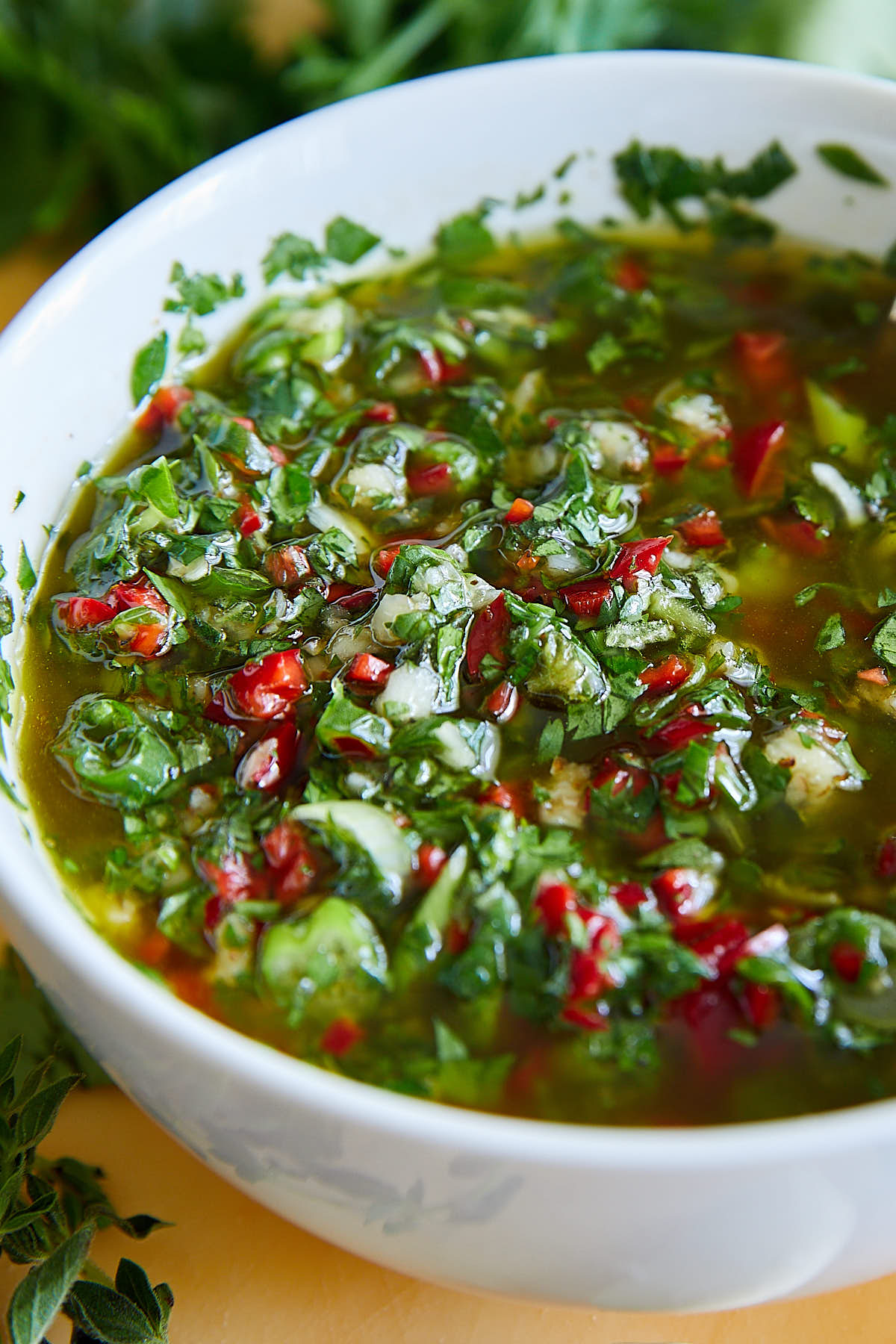 Having spoken to three Argentinians (yes, they claim the invention right) about how an authentic, traditional chimichurri is made I realized that there is no single chimichurriu recipe like that in existence. As is the case with just about any recipe, every family, every chef has own chimichurri recipe that they like and use. With that said, here is my favorite cilantro chimichurri recipe that I consider traditional but that will likely not be identical or even very close to another chimicurri recipe.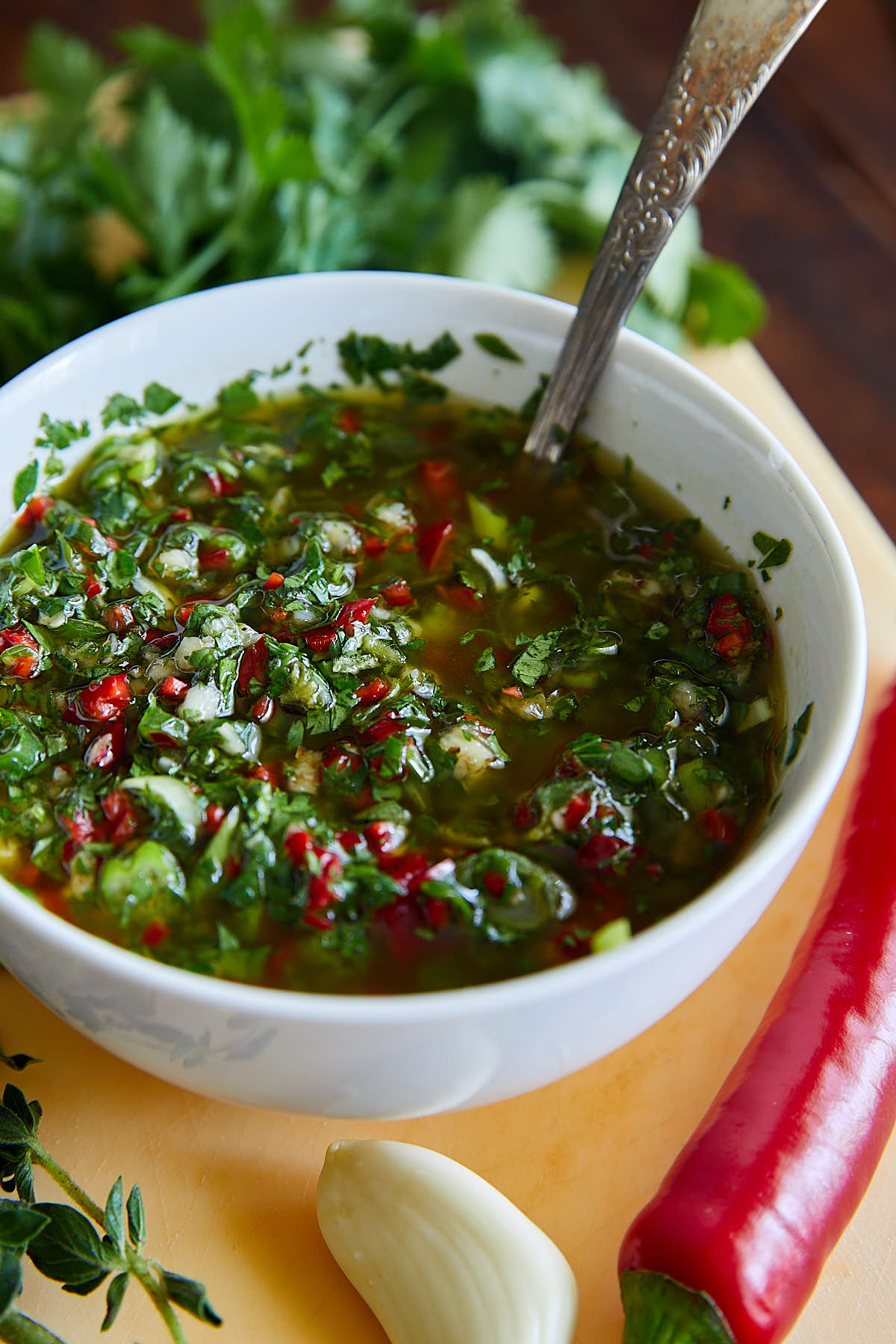 A basic chimichurri consists of parsley, oil, lemon juice, salt and pepper. Proportions vary from home to home, and additional ingredients are often added. It's not uncommon to see cilantro, garlic, oregano, mint, sweet paprika, hot pepper flakes, cumin, rosemary and other ingredients added to chimichurri.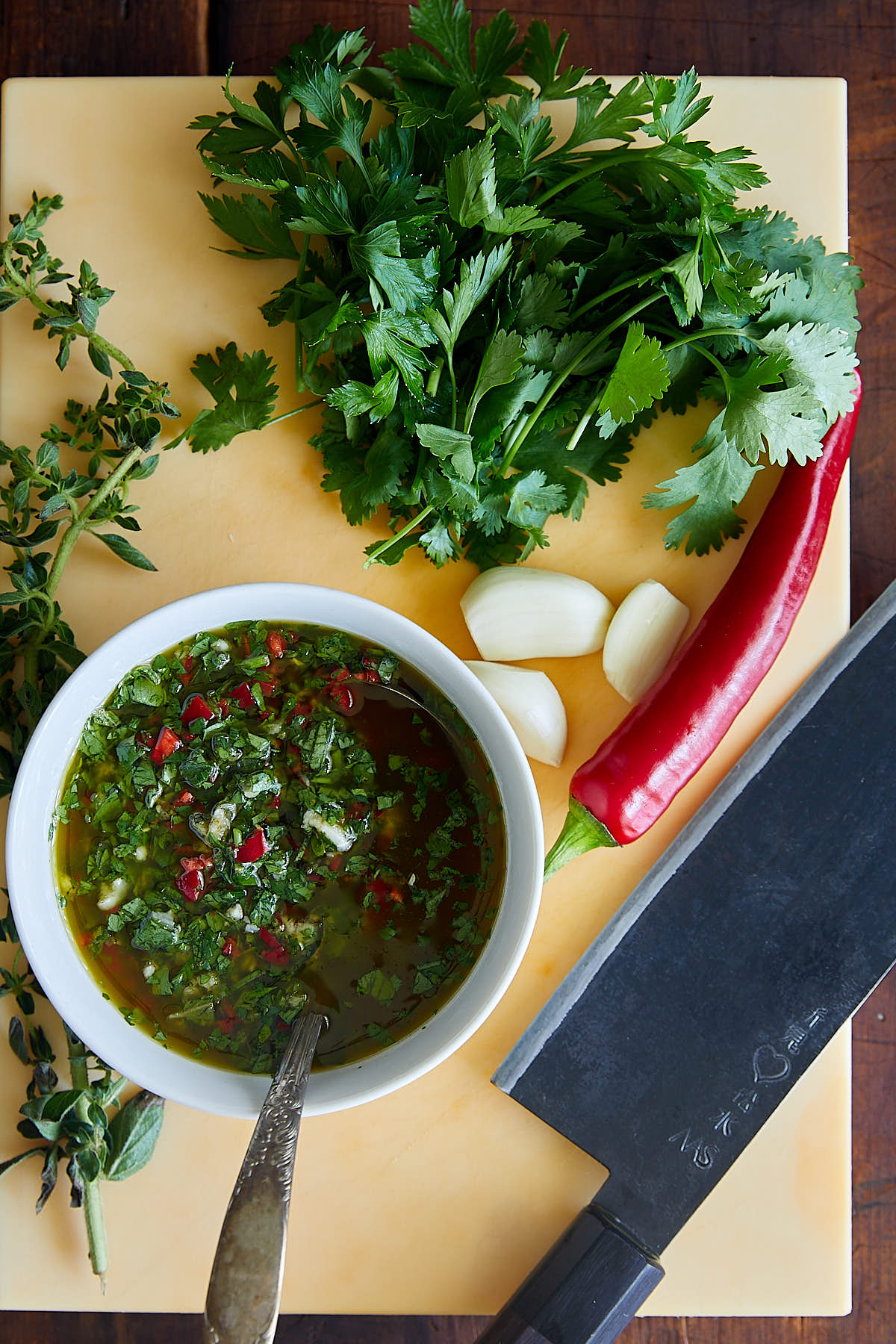 When making chimichurri, Argentinians use both dried and fresh herbs, but fresh always taste better. When using dried herbs, a chimichurri is allowed to sit for a day or two before using to allow the herbs hydrate and taste better.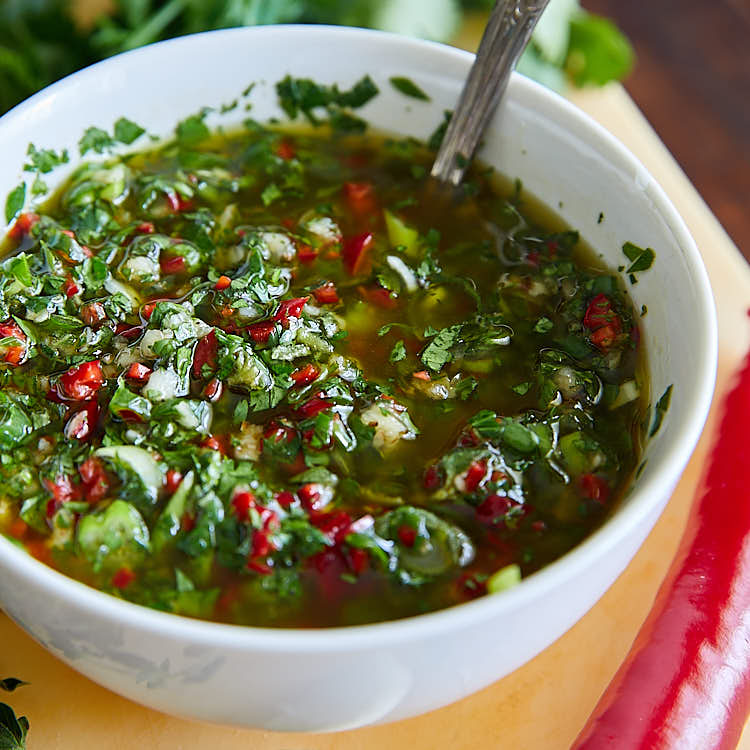 Enjoy!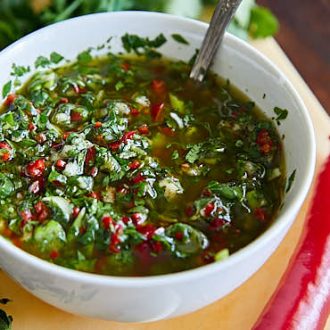 Cilantro Chimichurri
Ingredients
2/3

cup

finely chopped cilantro

(about 1/2 a bunch)

2

Tbsp

finely chopped fresh oregano

1/2

cup

finely chopped or sliced green onions

4

garlic cloves

(minced or finely grated)

1

red hot chili pepper

(seeded, deveined and finely chopped. Optional if you don't like spicy food. If do, you can adjust the quantity to taste or substitute with 1/2 a teaspoon of red pepper flakes)

3/4

cup

canola or vegetable oil

(if you don't mind the flavor, you can also use olive oil, which is more traditional)

1/4

cup

red wine vinegar

2

Tbsp

fresh lemon juice

1

tsp

kosher salt

(or to taste)

1/2

tsp

black pepper

(or to taste)
Instructions
Whisk together all of the ingredients in a small bowl. Let stand at room temperature for at least 1 hour before serving to let the flavors meld together.


Store the chimichurri in a fridge for up to 3 days. Best when used as fresh as possible, preferably with 24 hours of making.
© 2018 i Food Blogger. All rights reserved. All images and content on this website are copyright protected. Please do not use my images, as is or modified, without an explicit permission. If you wish to republish this recipe or post content, please rewrite it in your own unique words and link back to this post, or to ifoodblogger.com. Thank you!