The Aviation is a classic cocktail made with gin, maraschino liqueur, crème de violette, and lemon juice. It's an oldie but goodie with a long history, amazing taste and a stunning purple color.
According to Wikipedia, the Aviation was created in the early 1900s. The original recipe for the Aviation Cocktail drink called for 1½ oz gin, ¾ oz lemon juice, 2 dashes maraschino liqueur, and 2 dashes crème de violette, a violet liqueur which lends the cocktail a light purple color. Some Aviation recipes omit crème de violette, most likely as a result of the lack of crème de violette liqueur availability on the market until 2007, when it made a comeback.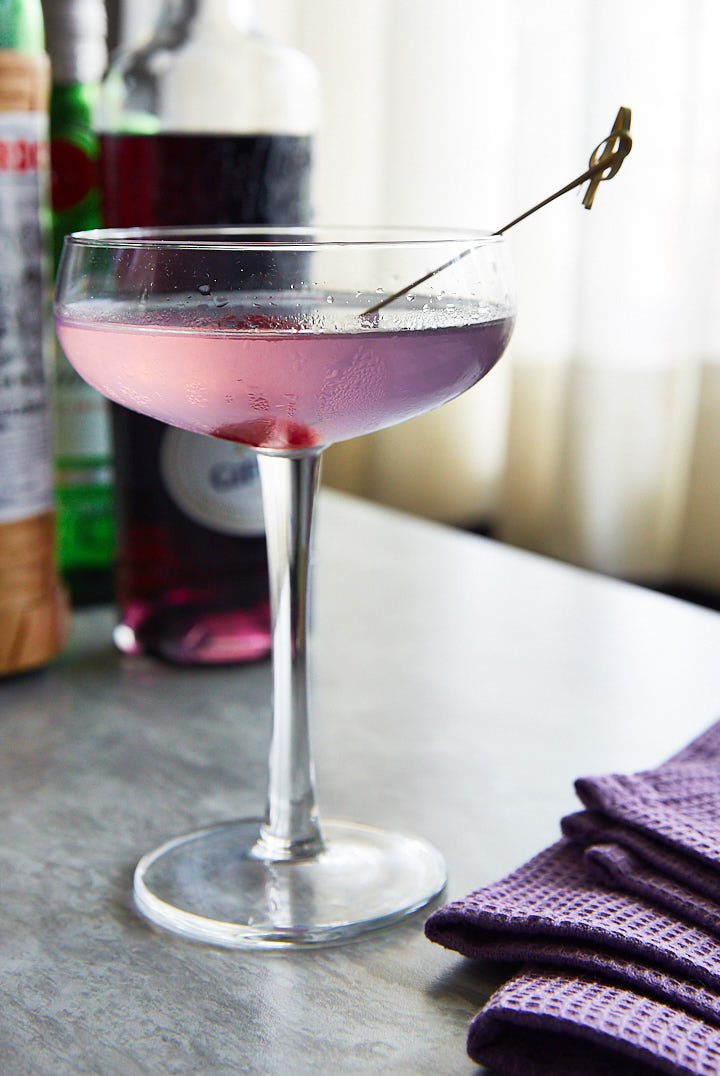 Made using the original recipe, the Aviation will end up being fairly strong and sour, with a hint of floral aromatics and just a shade of purple color, which may be exactly what you are looking for. If you would rather go for something less strong, sweeter yet assertive, you will need to increase the amounts of maraschino and violet liqueurs. Most modern aviation cocktail recipes call for a larger ratio of liqueurs because, let's be honest, cocktails taste better that way.
My personal favorite recipe for the Aviation is that posted by Popsugar. It features a higher ratio of maraschino and crème de violette liqueurs to gin, giving the drink a sweeter, less strong and more enjoyable taste.
If you are looking for a slightly stronger taste, I think the recipe posted by The Spruce is an excellent one – 2 oz gin, 1/4 oz maraschino liqueur, 1/2 oz fresh lemon juice, 1/4 oz crème de violette liqueur and flamed lemon peel for garnish.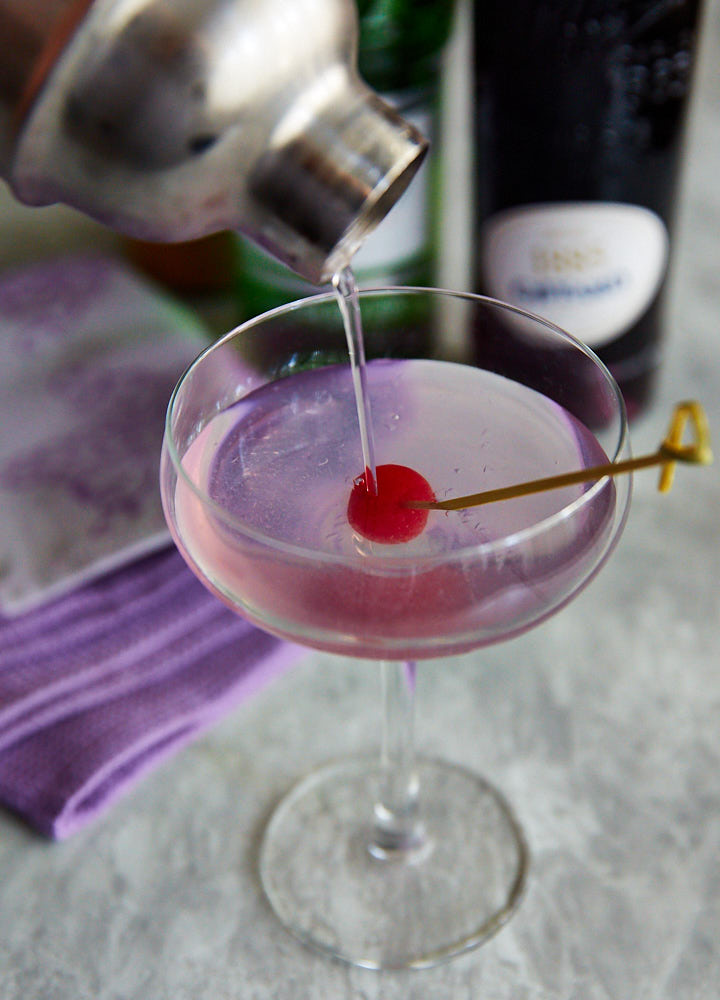 Enjoy!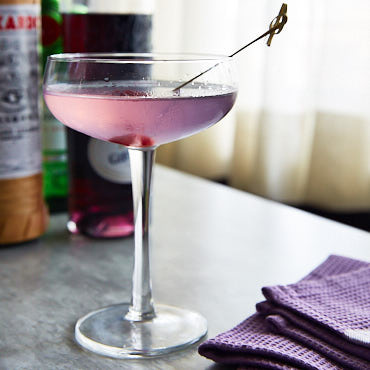 Ingredients
1 1/2

ounces

gin

1/2

ounce

freshly squeezed lemon juice

3/4

ounces

maraschino liqueur

1/4

ounce

crème de violette

Maraschino cherry

for garnish
Instructions
Combine all liquid ingredients with a cup of ice in a cocktail shaker. Shake vigorously until thoroughly chilled, then pour into a chilled martini glass. Garnish with a maraschino cherry and serve.